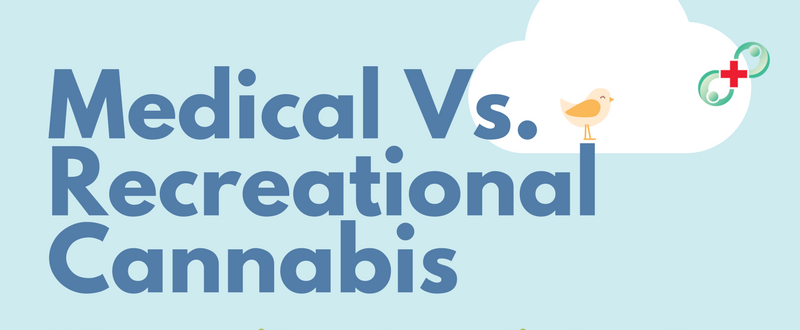 Medical vs Recreational Cannabis
- August 04, 2017
Why you still need a medical card?
From January 2018, all marijuana sales will be taxed, ie both medical and recreational. however, medical marijuana will be taxed at roughly half the cost. having a medical recommendation means you have access to more options, and locations, more strains and price options to choose from. recreational marijuana will be available to those who are 21 years of age or over. medical cannabis will remain accessible to patients over the age of 18.
If you spend more than $50 a month on cannabis (& 2018 will add tax!) a medical recommendation saves you money.
Save
Save up to 7.5% in taxes as compared to recreational cannabis when legalized in 2018.
Access
Access to medical-only dispensaries with more availability, locations, and price options.
Extra legal protection
Extra-legal protection no criminal penalties for driving with an open container or flying with medical cannabis.
Higher
Higher purchase carry & grow limits.