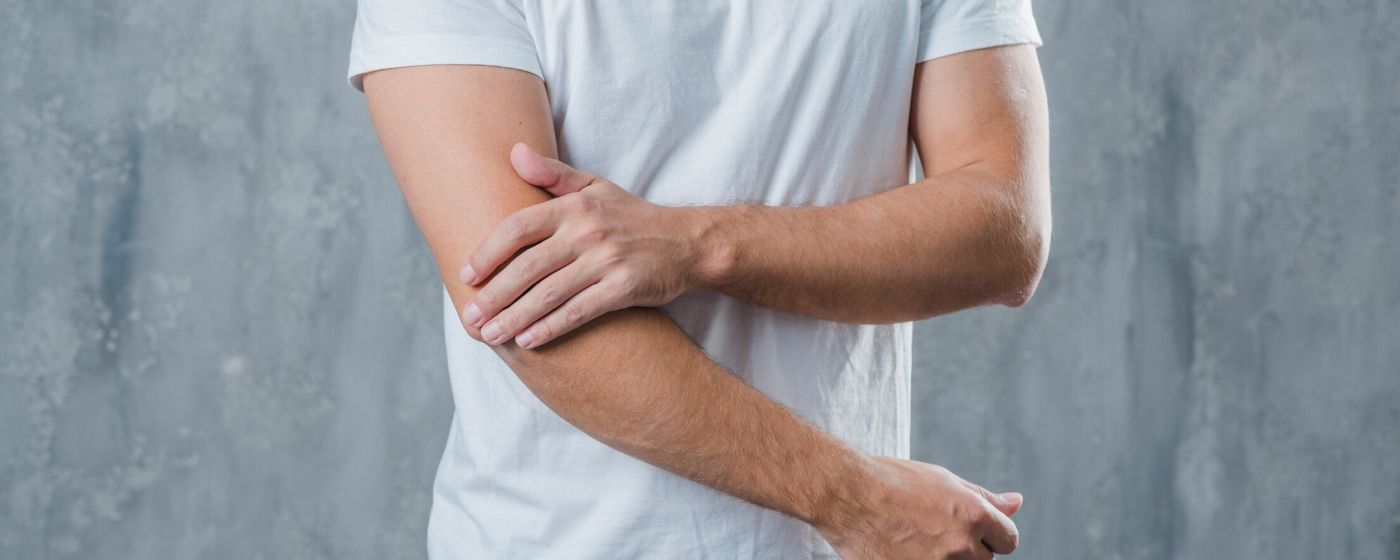 Medical Marijuana for Arthritis: The Cure You Need!
- October 18, 2019
Medical marijuana for Arthritis? Yeah, it works. The herb is blessed with properties that make it perfect for managing arthritis and other forms of joint pain. Honestly, lingering pain can plague your existence. Luckily, cannabis serves as a brilliant method of therapy.
What is arthritis 
If one had to describe arthritis in simple words, it's the inflammation that exists in the joints.  It affects more than 54 million people in the US. That makes it roughly 23% percent of the population. Now, that clearly points to the scale of the problem.
Studies show that there are more than 100 types of arthritis. Well, the most common ones are rheumatoid arthritis (RA) and osteoarthritis (OA). It is most prevalent in adults above 65.
Is cannabis the solution?
Cannabis is loaded with medicinal properties which makes it perfect for managing a lot of health conditions. Well, the same goes for arthritis. The anti-inflammatory properties make it perfect for managing the painful condition. The active compounds THC and CBD are responsible for inducing the relaxation in the body.
The scientists banked on the potential benefits of cannabis in treating medical marijuana. Initially, there was limited information on the mechanism of cannabis in fighting pain.
Well, it was observed that there is an abundance of CB-1 receptors in the joints of people suffering from arthritis. So, it's natural that if there is something that can activate these receptors will be effective in reducing pain.
The CB-1 receptor is predominantly present in the brain and THC shows an increased binding affinity to them. The interaction between THC and receptors triggers the release of feel-good hormones which bring a sense of balance in the body.
So, any pain or inflammation reduces. THC is the main psychoactive compound and it produces the effects through a characteristic high.
Well, what about CBD?
It is non-psychoactive and does not produce a high. This does not divert us from the fact that it is also very effective in fighting inflammation in the joints.
In fact, research conducted by the University of Kentucky shows that CBD topicals are effective in reducing inflammation associated with arthritis. The best thing about CBD is that it manages pain without the intoxication or any side effects.
So, it's great for people who are not comfortable with the high.
Another study points to the benefits of using CBD in reducing nerve damage and pain in osteoarthritis. Both THC and CBD combine to produce pain-relieving effects on the body.
Studies reveal the benefits of using CBD 
There are various studies that outline the benefits of CBD in managing arthritis pain. They are listed below:
1) In 2011, a study was conducted on rats. The results showed that CBD is effective in reducing inflammatory pain. This happens due to the response of the stimuli to the pain receptors in the body.
2) In 2014, a review of the research on animals showed cannabidiol is good for managing osteoarthritis pain.
3) A 2016 study shows that CBD topicals are very beneficial in reducing inflammation and pain associated with arthritis.
4) In 2017, a study was conducted which showed that cannabidiol is a safe alternative for treating osteoarthritis.
CBD oil is your savior
As discussed, there are specialized receptors in the immune system and the brain which interact with active compounds. One of the receptors is CB-2 which marks an increased presence in the immune system. This plays an influential role in managing reducing inflammation and pain. In fact, 2018 research points to the role of CBD in managing chronic pain.
Are there any side-effects of using marijuana for Arthritis 
In general, cannabis does not produce any side-effects. Well, every person's biology is different and some people might experience side-effects.
These include:
Loss of appetite
Fatigue
Fluctuation in weight
Diarrhea
The risks possibly depend on the type of strain you're taking. The differences also depend on the THC and CBD content. If it's a strain rich in THC, the possible side-effects include paranoia, headache, nausea, and dry eyes. To avoid this, it's recommended that you seek an expert's help.
Use medical marijuana for arthritis with the help of qualified doctors
The facts clearly point to the benefits of using cannabis for arthritis pain. Ideally, you should contact a certified 420 doctor for expert analysis. The doctor will evaluate your health and recommend the right strain for you.
Arthritis falls under the list of qualifying conditions, so you won't really have a problem in getting a medical marijuana card. And, once you access the card, you have the legal right to purchase cannabis products from the dispensary.
Which are the best strains for managing Arthritis?
Cannatonic
This high CBD strain is a brilliant remedy for pain. It banks on its high CBD content for the magical properties and the THC content is very low. This balanced strain is a cross between MK Ultra and G13 Haze. It offers a mellow high which relaxes you completely. So, if you have any joint pain, it vanishes in a flick.
Harlequin
This Sativa dominant strain features a high CBD content. It's a cross between Swiss and Thai landraces. Columbian Gold, and Nepali Thai. Harlequin features a CBD to THC ratio of 5:2. So, it's an excellent strain for managing pain and anxiety. If you want to take the right dose, you should contact an expert for the same.
ACDC
This high CBD strain is pretty similar to Cannatonic. Talking about the genetic makeup, it's 50% Sativa and 50% Indica. The moment you ingest this strain, you'll feel a sweet, earthy, and fruity taste which is uplifting yet very relaxing.
So, all the evidence and researches clearly point to the benefits of using marijuana for arthritis. There is substantial research in works that is expected to throw more light on the usability of cannabis in treating pain. We can surely blend in the advantages and use it effectively for our health. Cannabis has surely been a blessing.