Keeping ALS Under Control With Cannabis
- June 08, 2017
The medicinal benefits of cannabis extend beyond pain relief. Studies show that it may help relieve symptoms of amyotrophic lateral sclerosis, also known as Lou Gehrig's disease. ALS is a degenerative neurological disorder that involves the neurons responsible for controlling voluntary muscle movement. Symptoms include:
muscle weakness affecting an arm, a leg, neck, or diaphragm
tight and stiff muscles
slurred and nasal speech
difficulty breathing, chewing or swallowing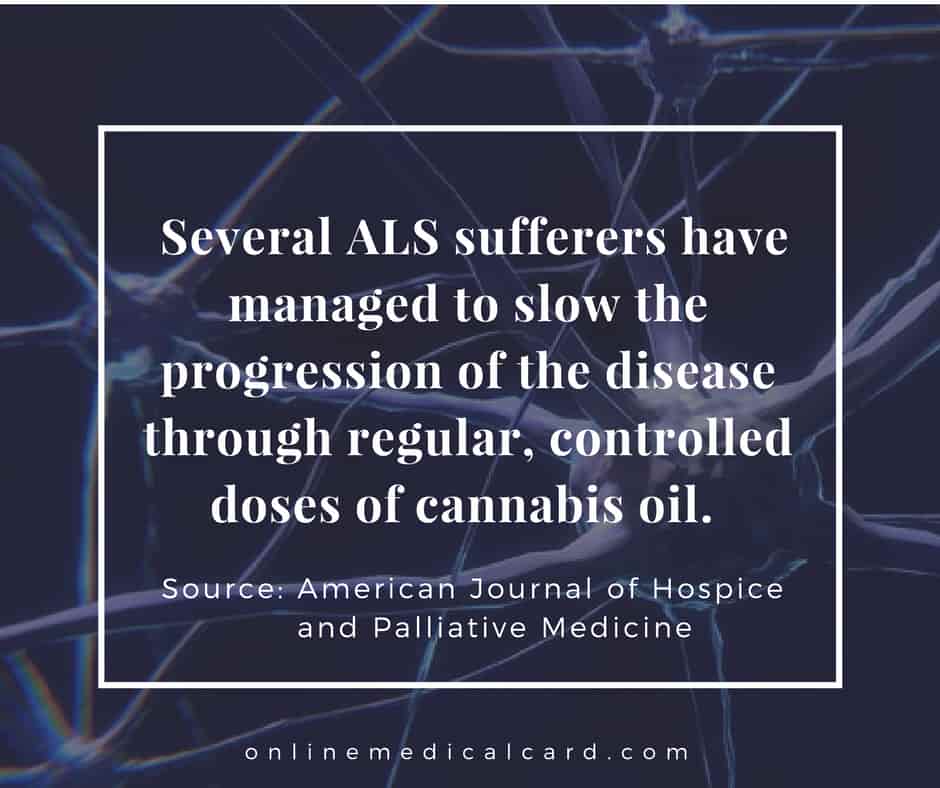 The most common form of ALS often hits in adulthood, between the ages of 40 and 70.  Given the nature of the disease, it can be a death sentence. Once the condition is diagnosed, the average life expectancy is three to five years.
What Research is Being Done?
In a review published in the American Journal of Hospice and Palliative Care,  the preclinical data shows that cannabis has anti-inflammatory, antioxidant, and neuroprotective effects. The same paper proposed the plant may be useful in relieving ALS symptoms and provide analgesia, muscle relaxation, bronchodilation, and appetite, sleep, and saliva reduction. These benefits may help slow the progression of the disease and improve the quality of life by making daily activities more bearable.
How is ALS Treated?
No cure has yet been found but you can prevent unnecessary complications with the following modalities:
Physical therapy
Medications
Non-invasive ventilation (NIV)
Use of cannabis oil
If you are interested in cannabis therapy, talk to our doctor today!