How to get a medical marijuana card in California in 2019?
- September 22, 2018
Marijuana legalization is opening doors for different types of consumers. Be it recreational or medical user.
But, with the legalization of cannabis in California, many are in doubt regarding the importance of having a medical marijuana card.
They take a step back thinking they can buy marijuana from adult dispensaries.
Therefore, usually, these questions pop up in their minds.
What is the need for a medical cannabis card?
Will it be beneficial?
How to get a medical marijuana card in California?
Through this write-up, we will mention every detail concerning medical marijuana.
First, let's learn about California's medical cannabis laws.
Also, Read- Jojo's Act- California Assembly in Favor of Medical Marijuana Use in Schools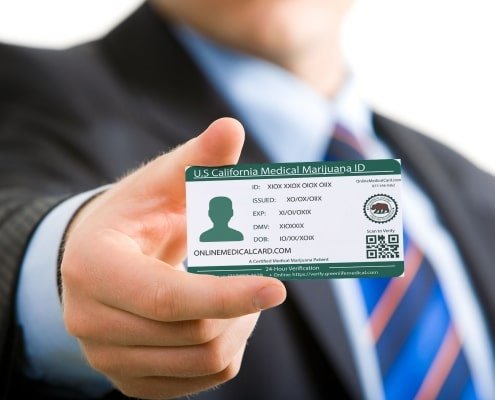 #California State Laws
AUMA: Adult Use of Marijuana Act – Under this law, any person over 21 years of age has access to cannabis. However, it is limited to only one-ounce marijuana or 8 grams of concentrated cannabis. Also, you are allowed to plant, dry, or harvest not more than 6 plants only if it is not visible to the public.
PROPOSITION 215- The California Compassionate Use Act – Under this law, patients or their caregivers can possess or cultivate marijuana for their personal medical use after the 4220 evaluations by the CA certified cannabis specialists.
MAUCRSA- Medicinal and Adult Use Cannabis Regulation and Safety Act – This law came into effect from January 1, 2018. This is considered as a uniform licensing regime for both medical and adult-use cannabis use.
#City and County Laws
Although, California law states that marijuana is legal. Still, there is a provision that counties or cities can prohibit its use or impose additional regulations by issuing ordinances.
#Federal Law
Marijuana in any way is illegal under the federal law. Also, there is no special exception for any cannabis user even if their corresponding state has legalized its use.
Now, the primary question remains,
Also Read: What Qualifies Cannabis to be a Medicine?
How can medical marijuana card be beneficial after legalization?
Although, medical marijuana dispensaries are allowing adult-use. But, still, many privileges come along with obtaining a medical marijuana card in California.
With a valid medical cannabis card, then the legal age limit for marijuana consumption starts from 18 years and above.
Although, there are many taxes that are included with cannabis. Still, one can save a lot by just having an mmj card in California. According to Section 34011 in Prop 64, medical marijuana users are exempted from any Sales and Use Tax. Isn't it amazing!
While recreational users are allowed to possess only one-ounce of cannabis at a time. But, if you have a valid medical marijuana recommendation, then you are allowed to possess 8 ounces of cannabis. Also, if your mmj doctor recommends a larger dose, then, you are legally allowed to possess more than this amount.
If buying cannabis now and then, is a tough task for you. Then, you are also allowed to grow your cannabis for personal medicinal use. With an mmj card, you can grow many plants in a 100 square feet area provided it should not be grown publically.
There are many medical marijuana dispensaries. Some cities or counties only allow medical cannabis dispensaries. Therefore, with your valid 420 evaluations, you will have access to more dispensaries as compared to recreational users. You are now familiar with California cannabis laws and might have understood, how an MMJ card will be immensely helpful.
How to apply for a medical marijuana card in California?
First and foremost, is to be qualified for a medical condition. These include:
Anorexia
Cachexia
Glaucoma
Migraines
Persistent muscle spasm
Seizures
Severe nausea
Any other illness which requires marijuana for easing the symptoms
You can apply for an MMJ card online in California using various online cannabis portals. One such portal is Online Medical Card.
All you need is to visit our website, https://www.onlinemedicalcard.com/how-it-works, and
Click on the link and open it in a new tab.
Then, fill the online form which takes only a few minutes.
After that, the licensed cannabis doctor will evaluate you via video call.
Once you are approved, the MMJ recommendation will be mailed instantly.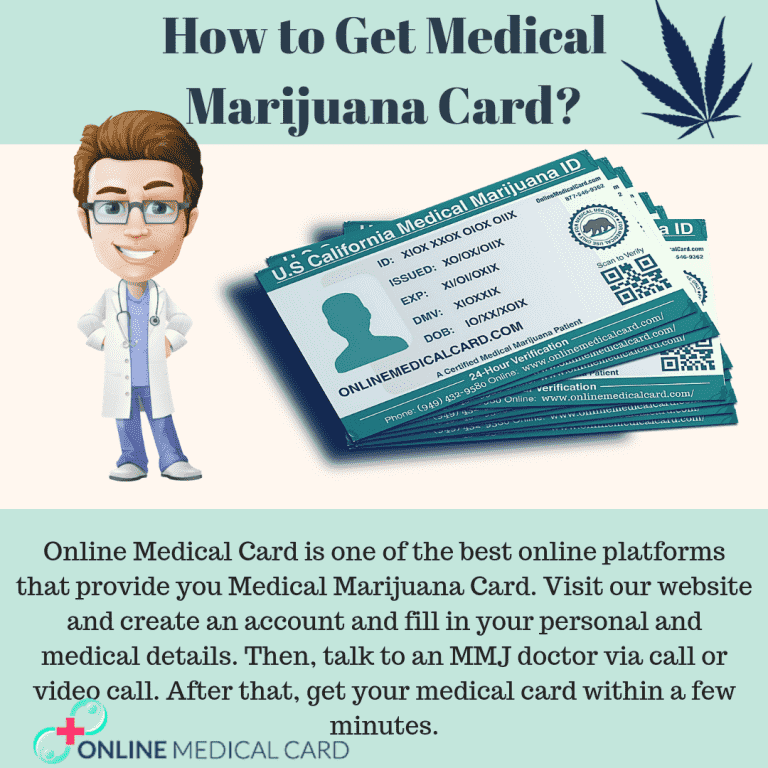 To wrap it up, having a medical marijuana card in California will help you save money along with legal protection. Not only this, it has a benefit of lower age limits coupled with more accessible dispensaries.
Therefore, instead of spending more. Take a few seconds of your time, get your mmj card online today.
Still waiting?