How to Act at a Cannabis Store
- April 19, 2019
A dispensary is definitely not a new term but it is a word that you probably hear more often recently. Living in a world where it is opening up to cannabis use, a dispensary serves the need for medicinal or recreational users of marijuana. Some states in the USA have legalized for recreational use while most are open to medicinal uses (and some are still illegal for both, unfortunately).
What is a Cannabis Dispensary?
A marijuana dispensary is a physical brick and mortar store that sells cannabis and related products. Products vary from dry herb flower, THC oils, pre-roll cone joints, CBD hemp flowers, edibles, and much more. You can also use it as a one-stop-shop for anything you want to buy from a smoke shop. Usually, a marijuana store will contain items you will be using for your smoking like stash cans, rolling papers, lighters, hemp wicks, and more.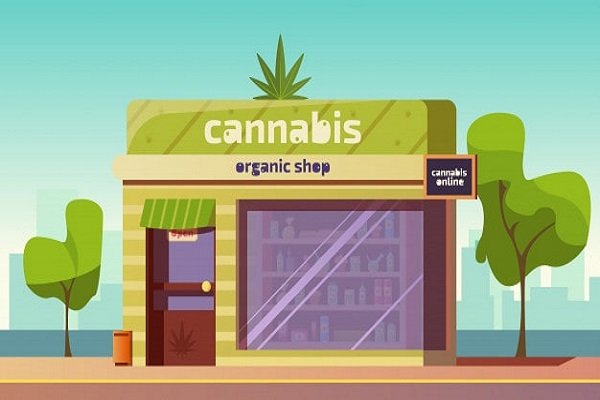 When you walk into a dispensary, you will generally be greeted by someone at the front. It is usually a security guard. He takes your ID and checks you in. If the main room is full, they will have you wait in the lobby. The turnover of people is really quick. When you are called in, you will be overwhelmed by the number of products there are. The smell, the products, the visual decor will all make you realize what you've been missing.
You will generally be greeted by the budtender once you're inside. They will help you pick your products and even package them up for you. Once you've picked all your products, they will put it in an exit bag. You must leave the premises with a specific bag. One thing to remember is that marijuana banking laws are still a little behind. Since you cannot use a debit or credit card at a dispensary, you must always have cash on you. They generally do have ATM machines to take out cash but they are out of order at times.
Medical
There are two types of dispensaries you can go to. The first one was medical dispensaries which had the opportunity to open up in 1996 in California. This is to treat medical patients with ailments like insomnia, arthritis, loss of appetite, and even neuropathic pain. With the number of recreational dispensaries coming underway, the laws are changing. Medical marijuana is generally more stringent with the laws except for age. Medicinal patients are allowed to consume and purchase at age 18.
With the rise in popularity of CBD, more people have been using it for inflammation and joint aches. There are a plethora of new products that mix a CBD and THC ratio within each other. Many elderly patients have been using CBD to feel better.
Recreational
Recreational marijuana has been making a giant leap in progression. Many people are trying it for the first time. The legal age of consumption for marijuana is 21 for adult use.
What to Do
When you walk into a dispensary, there isn't much to not do. As long as you are polite and use common sense, you don't need to worry much. However, there are a few things you want to make sure you are doing correctly.
Bring Your I.D.
To make sure you get in, you need your ID and you need to be 21 and over. Although certain products you don't need to be 21 for like blunt wraps and CBD, the main gist of the store is to buy marijuana. If you are a medicinal user, show your medical marijuana card along with your identification.
Ask Questions
Make sure to ask questions if you don't know something. It's best to walk away learning something from there than to walk away not knowing at all. Since vapes are fairly new, most people have questions about how vape pens work. Others worry about how much edibles they should take and expect to feel fine. At the end of the day, the budtenders want to do a good enough job to see you coming back.
Give Tips
When you're done and about to pay, give a tip to the budtenders if you feel like they did a good job. There is usually a tip jar. Just throw some change in there. They are constantly dealing with patients and are always there with a smile on their faces!
What Not to Do
Although there aren't many things not to do, there are some things to watch out for. Just make sure you're being logical and not rude.
Don't Negotiate Prices
One thing people tend to think is that a cannabis dispensary is a bazaar. Unfortunately, you cannot and should not negotiate prices. Medicinal marijuana is usually based off of donations. The donations go to a non-profit store. All the proceeds go back into the store to make sure they are carrying the top-line products. Recreational marijuana goes under very strict laws. Not only can they not negotiate on prices but they are required to charge the specific tax the state has set.
One thing you can do for a good deal is either go to a new dispensary or go during happy hour. Most stores will have special deals for people who are coming to that dispensary for the first time. Other stores have happy hours which you can take advantage of. They are often double of what you buy or they give a free gift.
Talk On your Phone
Try to be polite when you walk in. Keep in mind to keep your phone on silent so it doesn't bother you. Most of all, don't talk on the phone. It's annoying when everyone is trying to mind their own business while you're talking about personal stuff on the phone.
Consume on Property
The one thing you can do to irritate and piss off everyone is to consume cannabis on the property of the dispensary. Doing this can not only get you a ticket from the local police but you can also get banned out from the store. This is really something you should think about. The store owner is generally the one that will get in the most trouble with a fine and possibly suspension of his business activities.