Comedian Chelsea Handler Announces Investment in a Major Cannabis Content Company
- March 22, 2019
Currently, the cannabis industry is growing at a rapid rate. As per a new report by Grand View Research, Inc., it's expected that global legal marijuana market will reach $146.4 billion by 2025.
Seeing the medical benefits of cannabis, more people are supporting it and applying for their 420 med evaluations. Even, celebrities are also coming forward to support the industry.
Recently, Chelsea Handler, a comedian, author and writer, announced her investment in Civilized Worldwide Inc. In February, she announced developing her own cannabis line. She shared this story about signing a deal with NorCal Cannabis Company at Canndescent's Stylus launch party where she was invited as a special guest.
Chelsea's Partnership with Civilized
Chelsea Handler has been working with Civilized since 2018. She appeared in a wide range of company's events in America and Canada and involved in a number of projects. She appeared at the inaugural Cannabis Congress, which were proved successful. Additionally, the comedian conducted a tour named "A Civilized Conversation with Chelsea Handler" presented by Civilized.
She said, "Cannabis has made a difference in my life, in the lives of my friends and people who have been reintroduced to it. Working with Civilized, I have seen how passionate they're about smashing outdated cannabis stereotypes while keeping people entertained. And, it has been a real inspiration."
Chelsea is active on social media, and has about 3.4 million followers on Instagram. She keeps on posting about issues on legalization and injustice, and also her personal cannabis consumption routines. Here's one of her Instagram account posts-
https://www.instagram.com/p/BfJdNX1HYbE/
In 2015, Chelsea celebrated her 40th birthday with marijuana. Through her Twitter post, she announced of becoming a medical marijuana user, and also shared pictures.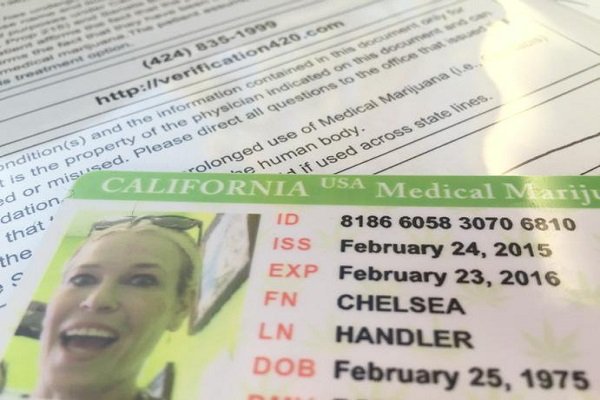 About Civilized Worldwide Inc. and Its Previous Milestones
Civilized Worldwide Inc. is a popular media and lifestyle company, which is aimed at highlighting cannabis culture and turning people make cannabis as a part of their daily lives. They produce digital content, builds brands, and produce world-class events for both business-to-business and business-to-customer audiences.
It was founded in 2005 by Derek Riedle and has grown a leading company in the global cannabis space. The company has offices in California and New Brunswick.
The company's website www.civilized.life provides high-quality, engaging content to help educate cannabis lovers about its use, benefits, and more. It has over 2.5 million unique visitors every month in North America and is growing in the digital space.
The president Terri Riedle and publisher Derek Riedle are planning to expand the operations of the company through live events, marketing, and video platforms.
The company's expansion goals also attracted Michael Cohl, a Canadian concert promoter, and former group president of Conde Nast Mitch Fox.
Recently, the company acquired Revolution Strategy, an LA-based marketing communications agency and a newly rebranded 420 games Business of Cannabis.
In January 2019, Civilized partnered with Cannabis Club TV (CCTV) to expand its video reach through in-dispensary television network. CCTV is an on-demand streaming OTT network. At 175 point-of-sale locations in 11 US states, it has about 2.6 million monthly viewers. The company is aimed at educating and entertaining consumers while providing reasonable advertising solutions to cannabis brands.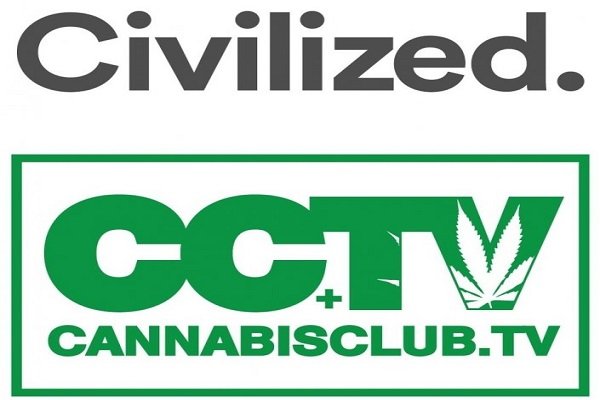 Logo: Civilized Worldwide Inc. (Civilized) (CNW Group/Civilized Worldwide Inc. (Civilized))
CCTV provides news and entertainment including talk shows, sports, comedy, reality TV, etc. into the waiting rooms of dispensaries and sales floors across the country. Every month, 13,000 unique videos are featured on the ad network, which will provide Civilized increase its audience.
Civilized TV is planning hit series "First High" and "Ask a Budtender" along with new shows.
Additionally, the company wants to produce content for a global TV audience with Insight Productions, and it has also signed Moosehead Beer, Infor Financial, and RPC Science & Engineering as sponsors.
Medical cannabis is an effective medicine with no side-effects. It's good that seeing the positive effects of cannabinoids, lawmakers are also making the right moves to make the herb available for patients and celebrities like Chelsea Handler are coming forward to support the cannabis industry.
Hopefully, the day isn't far when cannabis will no more be a Schedule 1 Drug and can be used legally all across the United States.