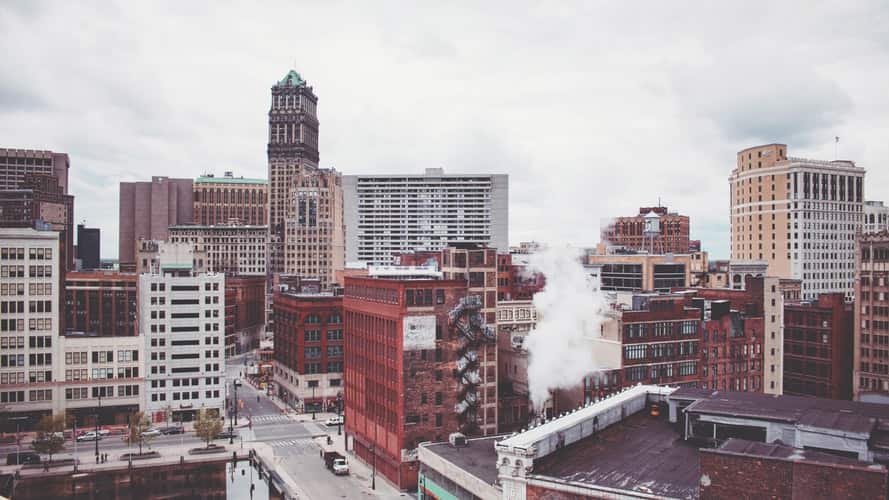 Cerebral Palsy is Now Added in Michigan's MMJ Qualifying Conditions' List
- March 15, 2019
According to the Cerebral Palsy Facts and Statistics by https://www.cerebralpalsyguidance.com, about 764,000 people in the United States including children and adults experience at least one symptom of cerebral palsy.
Although there's a wide range of medications available for this neurological disorder, medical marijuana can also be an alternative treatment. And, now it's easy for patients who are residing in Michigan to access medical cannabis products for their treatment. The state has included Cerebral Palsy in its list of medical marijuana qualifying conditions.
The Updated List of Medical Marijuana Qualifying Conditions in Michigan
Medical marijuana became legal in Michigan after passing a ballot initiative in 2018, thus allowing patients to receive medicinal benefits of the herb. To use medical cannabis, patients require MMJ recommendations from licensed doctors.
In Michigan, medical cannabis isn't available for any patient. Only the patients at least one condition listed in the MMJ qualifying conditions and hold 420 evaluations can purchase marijuana products from state-licensed dispensaries.
Earlier this week, the Department of Licensing and Regulatory Affairs (LARA) approved including Cerebral Palsy in Michigan's MMJ qualifying conditions. The department made this decision after the Medical Marihuana Review Panel made recommendations after receiving citizen comments to add it in the list of medical marijuana qualifying conditions identified in the Michigan Medical Marihuana Act.
Recently, LARA denied Chronic Aggressive Behavior with the recommendations of the panel members.
The new list of MMJ qualifying conditions to obtain 420 med evaluations in Michigan is-
Arthritis
AIDS
Amyotrophic Lateral Sclerosis
Crohn's Disease
Colitis
Glaucoma
Autism
Cancer
Chronic Pain
Inflammatory Bowel Disease
Nail Patella
Hepatitis C
Obsessive Compulsive Disorder
Rheumatoid Arthritis
Parkinson's Disease
PTSD
Positive status for Human Immunodeficiency Virus
Tourette's Syndrome
Ulcerative Colitis
Spinal Cord Injury
A chronic condition or its treatment that can cause one or more of the following-
Severe and Chronic Pain
Severe Nausea
Cachexia or Wasting Syndrome
Seizures, including but not limited to those characteristics of epilepsy
Severe and persistent muscle spasms, including but limited to those characteristics of multiple sclerosis.
For more information on medical marijuana regulations in Michigan, you can visit www.michigan.gov/bmr.
How Can Medical Cannabis Help Cerebral Palsy Sufferers?
Cerebral Palsy is a congenital, neurological condition that can lead to pain and mobility problems. Researchers have found that cannabinoids found in the cannabis plant are effective in easing the effects of Cerebral Palsy allowing patients to enjoy a better quality of life.
Marijuana's medicinal properties can help relieve pain associated with spasticity or muscle tension, which may manifest as—spastic hemiplegia, spastic quadriplegia, and spastic diplegia.
Researchers have conducted a wide range of studies conducted to check the effectiveness of cannabinoids for alleviating symptoms associated with Cerebral Palsy. Here's some of them-
A 2011 study published in the National Institute of Health (NIH) provided results of 83 adults with cerebral palsy were given 23 medications for pain, including medical marijuana. Legs, hips, and lower back were found the most common regions of pain. The participants reported that marijuana treatment provided the best relieving effects.
Cerebral Palsy patients have some symptoms similar to those suffering from nervous system disorder multiple sclerosis (MS). These include muscle rigidity, pain, and impaired coordination. According to a study published in the Journal of Neuropsychiatric Disease and Treatment, cannabinoids can help relieve MS-associated spasticity and pain.
It's necessary to note that there's a wide range of marijuana strains available in medical dispensaries. And, not all the strains have the same effects on all patients. You need to consult an MMJ doctor to discuss your condition and get professional help for choosing the right strain to alleviate the symptoms completely.
Here're some top cannabis strains for cerebral palsy-
Purple Kush

Charlotte's Web
Blue Dream
Green Crack
Afghan Kush
Elephant Bud
Black Jack
Marijuana is an effective medicine for managing pain, spasticity, and other symptoms associated with cerebral palsy. Compared with painkillers, it provides better effects and doesn't cause any side effects.
By adding cerebral palsy to the list of MMJ qualifying conditions, Michigan made a great move to help the CP patients living in the state to alleviate their symptoms with the most effective, natural medicine.
Do you support Michigan's decision for including cerebral palsy? Should other medical cannabis legalized states pass the same regulations? Share your own views in the comment section below.