Cannabis Market and Research Trends of 2018
- September 08, 2018
With widespread acceptance and consequent usage of recreational and medical marijuana, there is a novel marketplace that might just be worth exploring. A recent report from ArcView Market Research found that legal cannabis sales during the year 2016 in the US totaled $5.86 billion. Here are some trends that will help you stay ahead of the curve.
Here is all you need to learn about the latest research and trends in the Cannabis industry –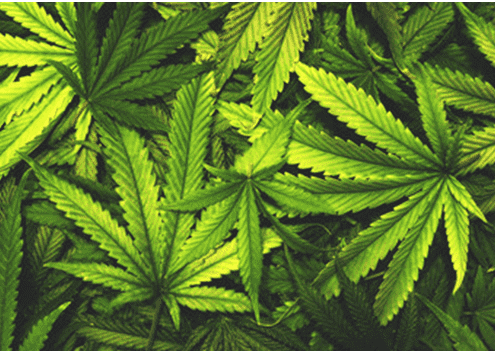 Due to its recent legalization in the US, there is a whole range of new people that will have access to recreational marijuana. A number of hybrid strains like strawberry kush strain, Khalifa kush strain, strawberry banana marijuana strain etc.
are widely available serving various purposes. To protect you from uncomfortable experiences, there are products that have a higher content of CBD, which provides the health benefits without the psychoactive qualities. Alternatively, states like California and Colorado have set serving size limits for edibles at 10 mg of THC per total 100 mg of the packet. This smaller dose will ease the newbies into using marijuana.
CBD oil is also being widely used as a topical to relieve pain in conditions like Rheumatoid arthritis.
Cannabis beats Alcohol
Consumers are shifting towards cannabis as their preferred recreational substance of use. It is being consumed in different forms such as edible oils, pills, treats and are even smoked using a vape mod, water vapor pen, etc.  A 2014 study published in Alcohol and Alcoholism found that cannabis is being considered a substitute for alcohol. Moreover, 51% of millennials choose cannabis over alcohol, suggesting a big hit in the alcohol industry in the long run. Beer sales have actually been recorded to drop. According to an analysis by Cowen and Company, there has been a 2 percent dip in sales in states where marijuana is legal.
This paradigm shift owes itself to marijuana's relative safety over other drugs like alcohol or cigarettes. Its benefits include the lack of a hangover and being low calorie.
Cannabinoids in Healthcare
Medical marijuana consumers have outspent recreational users 3 to 1, hinting at a prominent future. Doctors and patients registering themselves for medical marijuana care increased in the past year, notably in Florida. If it was legal in all 50 states of the US, it would cut the pharmaceutical industry by $4 billion annually.
Products like medical marijuana seeds and CBD infused food have been on the rise and are most famous in the market. They are quite effective in treating chronic pain, depression, bipolar disorder, and inflammation. They can also be used to fight cancer with the added advantage of preventing nausea and vomiting, common side effects of treatments like chemotherapy.
Hence, the medical marijuana doctors are actively prescribing medical marijuana to patients with various symptoms.
Cannabis Education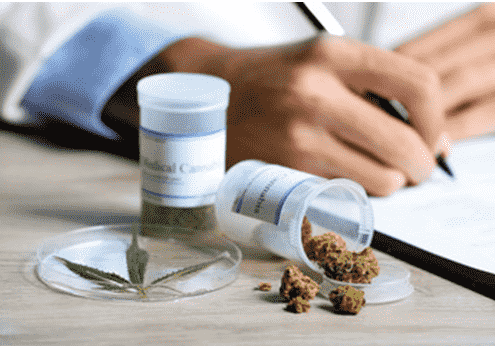 Individuals entering the cannabis industry are looking to boost their knowledge and enhance skills with respect to marijuana.
California is currently the pioneer in cannabis education. The University of California at Davis, City College of San Francisco, and Sonoma State University all announced in 2017 that they would be offering cannabis-related college courses in future semesters. An interdisciplinary research center that investigates cannabis, its medicinal potential and impacts on the environment, business, and culture is underway, supported by the University of California, Irvine.
A similar research center, Center for Medical Cannabis Research, funded by the State has launched, aimed towards understanding its therapeutic properties.
Cannabis classes and tours are also available; these give the consumers the opportunity to learn about the various methods of cannabis consumption, and the effects produced by different strains.
As the cannabis industry continues to expand, so does the need to educate the general public.
Growing Research
Just in the last year, there have been over 26,000 studies published in the US, in addition to a specialized research institute to learn about the plant. This affirms the fact that medical marijuana is definitely a potential cure and is worth investing in. 
Craft Cannabis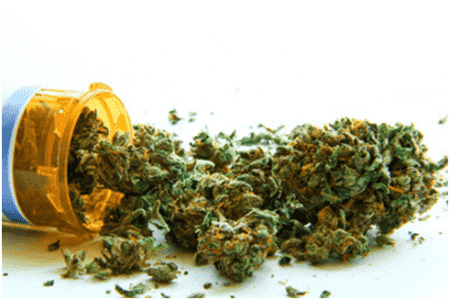 Similar to craft beer, there is a growing industry for craft cannabis. Genetic advancements allow businesses to understand the effects of their product and provide consistent products. They also have opened up an avenue to sell special, premium strains for the buyers.
Research and education have helped to dispel the taboo that entails marijuana. This has lead to a booming industry that will most definitely improve the quality of living and generate revenue, with the right regulations.