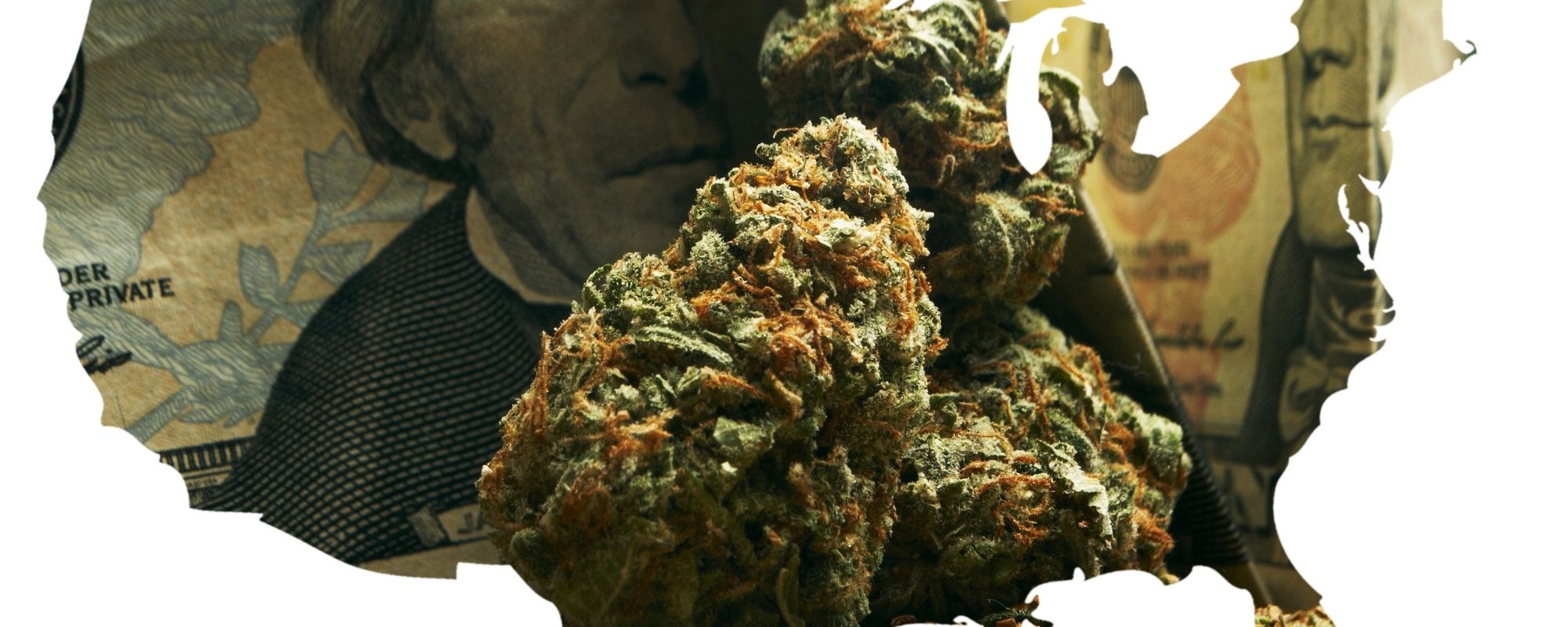 Cannabis Doctor Stance on Legalization: What Does a Biden-Win Mean for the Marijuana Industry?
- November 12, 2020
What happens if Joe Biden is elected as the US President? For years his stance on drugs has been quite stern, and for those of you who don't remember, Biden was not a supporter of cannabis legalization. The reason why he was against legalization was simple. He was worried about the health of the people. Years ago in a town hall meeting, he mentioned that he would like to see more research on marijuana and its therapeutic benefits before saying anything on cannabis officially. Scientifically speaking, even a cannabis doctor thinks that more research will help them provide better marijuana healthcare services. 
However, tables turned a few years down the line as Joe Biden was expected to take a less stern approach because Democrats have always supported cannabis policies. He eventually did support cannabis legalization. But never went as far as explaining how he would bring changes to the existing laws. Now, that Biden is just a few votes away from victory, here's what you can expect from Joe-Bidens' Presidency. 
Also Read: Arizona Just Legalized Marijuana. Do You Still Need a 420 Med Card?
Joe-Biden Proposes Decriminalization of Marijuana
While Joe-Biden's stance on cannabis means that he will look into the aspects of decriminalizing marijuana, expunging previous criminal records will also be his agenda. Especially because Bidens VP candidate Kamla Harris has always been a strong supporter of marijuana legalization. 
In her recent interview, she vehemently explained that no one should be in prison for smoking and possessing cannabis. This is the key factor that might also help the cannabis industry address social equity in cannabis more frequently. 
In addition to this, Biden would also most likely work on removing federal enforcement on states who have legalized cannabis in some or the other form. However, it has to be noted that Donald Trump who is currently neck and neck in the presidential race also allowed states with legal status to function properly. The only exception, in this case, is that Trump has never shown interest in issues related to cannabis legalization. So, yes one thing's for sure, his victory would mean that the cannabis industry will see no significant changes even after states continue legalizing cannabis. 
Also Read: What's Up with Nationwide Cannabis Legalization in the Year 2021?
Kamala Harris Supports Federal Legalization
Harris's stance on cannabis legalization is quite clear and she has been quite vocal about her thoughts. Only recently, she mentioned that she would take the Marijuana Opportunity, Reinvestment, and Expungement Act (MORE) one step further to becoming a law. 
The ACT which is currently pending in the house would help the cannabis industry in many ways. For instance, the bill would lead to a new wave of cannabis legalization. It will also address the problems created because of cannabis prohibition. The major issue that the bill covers is the expungement of cannabis-related criminal records. In particular, people of color, whose livelihoods are sadly worsened by a cannabis conviction. 
The MORE Act would also create pathways for cannabis enthusiasts and new entrepreneurs to own cannabis businesses. While cannabis decriminalization is one of the main issues this bill covers. There's one more important thing that the bill brings forth: building economic opportunities for communities. 
If the bill becomes a law, the cannabis industry will gain strength and acknowledgment like never before. Moreover, the Kamala Harris cannabis-friendly bill (MORE Act) will also allow for a fair flow of cannabis regulations. And the bill will become a foundation for all other cannabis-related bills that currently receive no attention from the Republicans. 
The SAFE Banking Act Could Become a Law
The Safe Banking Act would help cannabis companies and financial institutions to conduct business legally. For now, no banks or financial institutions provide assistance to cannabis-related businesses. As a result, they have to carry barrels of cash everywhere. The only exception, in this case, is hemp-related businesses. All thanks to the Farm Bill by the Trump administration back in 2018. 
As of now, the Safe Banking Act is also a part of the COVID relief package. This means that the bill is most likely to become law even before Democrats officially come into power. Due to Senate inaction, the bill cliff-hanged for months after it was passed by a majority of Republicans. So, the current situation could reverse if the current Congress decided to provide financial assistance to families struggling because of COVID-19. But even if the existing Congress fails to pass the COVID relief proposal or simply passes the bill. Without taking the Safe Banking Act proposal into account, the Bill has more chances of becoming a law, when the Biden-led Democrats take office. 
Also Read: Cannabis Legalization Finds Its Moment Amid The Coronavirus Outbreak
What's More? 
The only hurdle in the way of the Safe Banking Act becoming law is the GOP regaining control of the Senate. You see, the Republicans may lose the elections, but a GOP-controlled Senate will cause problems for Democrats. The leaders of the GOP including Mitch McConnell have often refused to legalize cannabis federally. So, it will be very tough for Biden and Kamla to secure confirmation for bills in the near future.  
For the past few years, the cannabis industry has primarily pushed for the passage of the STATES Act, which would recognize states' ability to legalize cannabis at the state level without the risk of federal intervention. This is a largely federalist approach to legalization, recognizing that the current GOP leadership in the Senate (and in the House prior to the 2018 midterms) is unlikely to consider actual federal legalization. Should the status quo of a GOP controlled Senate and Democratic-controlled House remain next year, the STATES Act likely remains the most likely vehicle for comprehensive reform. But it will face major challenges in both chambers, making ultimate passage an uphill battle.
The State Act  
As previously mentioned, cannabis bills will receive major attention from Democrats. So, it's not hard to envision the State Acts' presence on the floor. While the GOP-controlled Senate will still be a problem, Republican Senator John Thune will come as a silver lining, and here's why. South Dakota voted in favor of cannabis legalization and a cannabis doctor at Online Medical Card thinks that this step could turn him into a marijuana legalization supporter. Do note that Colorado's support did the same for Senator Cory Gardner. 
Having John Thune as a supporter also means that he will push the party towards state cannabis reforms. And are most likely to introduce the bill in the chamber. The only drawback of this bill is that Democrats are staunch supporters of racial discrimination. Taking bills like the MORE Act forward will help them increase social equity and decrease color-based discrimination. However, the only problem with the State Act bill is that it does not address racial discrimination.
Cannabis Doctor Final Thoughts on Cannabis Legalization
Regardless of what the results of the 2020 Presidential election will be, the truth is that thousands of people have already voted in favor of cannabis legalization. While Arizona, Montana, New Jersey, and Dakota have legalized recreational cannabis, looks like the wave of legalization will march forward unsullied in the remaining states in 2021. More vitally, for Senate candidates to continue winning, the time to take cannabis reforms seriously starts now.