Canada Cannabis Legalization: A Milestone in the history of Canada's Progressive Policy
- October 23, 2018
October 17 saw a historical event that literally left the whole world thinking:
If they can, why not us?
Canada became the second country after Uruguay to legalize marijuana on a national level. While people are excited about this new event taking place, health experts are still in doubt whether or not this is right.
This process of nationwide legalization was first introduced on April 13, 2017, and then finally was passed by the House of Commons in November as Cannabis Act (Bill C-45)
Now, let's see what to expect and what not, from cannabis legalization in Canada.
BILL C45- CANNABIS ACT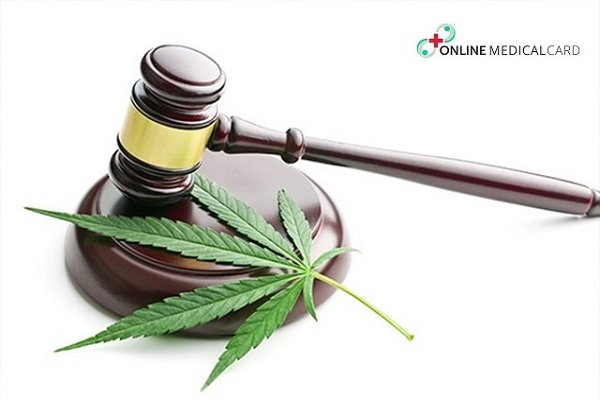 Earlier cannabis was illegal unless authorized for any medical or research purposes. But, now this bill is in motion, thereby allowing adults to:
Buy fresh marijuana, dried cannabis, oil, seeds from licensed retailers. However, it is subject to provincial restrictions.
Consume cannabis at your home or in the authorized public places as set by local jurisdictions.
Possess around 30grams of dried legal marijuana or equivalent in a non-dried form.
Share approximately 30grams of dried cannabis with other adult friends.
Grow around 4 marijuana plants per household for their personal use.
Make legal marijuana-products at your place like food, drinks.
Things that will remain as they were even after Nationwide Legalization
Canadians will have to be careful in certain areas. Otherwise, they will be charged with breaking the law. These actions will include:
According to the law, people can make their edibles. However, buying them is still a crime.
Although, there is a ray of hope that these products will be available for consumption after one year of legalization.
Selling Cannabis without any permit/license
Although, Canadians are permitted to grow around 4 marijuana plants per household. But, sometimes it might get tempting to sell one or two grams of the product for earning a quick buck.
But, only licensed retailers are allowed to sell cannabis. So, you must adhere to the law or else you might be fined or even jailed.
Sharing marijuana with a minor
It's still a criminal offense to give marijuana to anyone below 18 years of age. You could be charged with distributing cannabis to minors i.e. for a maximum of 14 years in prison.
Marijuana consumption at public places
Just because cannabis is legalized nationwide does not mean that you can smoke it wherever you want. Therefore, you must look for the instructions as laid down by your respective state or city with respect to the consumption of cannabis in public places.
Also, Read- Pot legalization is here: The rules you need to know
Driving under the influence of marijuana
The laws for driving while consuming marijuana are similar to that of laws for alcohol consumption. THC levels of more than 2 nanograms/ml within 2 hours of driving will face severe punishments.
Possession of Marijuana on International Flights
You are allowed to travel with around 30 grams of cannabis within Canada. But,  if you are going to travel outside the country, then it's still a criminal offense to carry cannabis with you.
How it's going to affect America's Marijuana Industry?
Within no time after the legalization of cannabis in Canada, almost all of the companies enlisted in exchanges around North America dropped in stock price. Although, this is not surprising at all.
The experts expected this after the announcement of the legalization of cannabis in Canada last November.
For several years, the legalization of cannabis is achieved only through public voting. However,  if this nationwide legalization experiment succeeds in the coming future. Then, it will become a live example for the whole world depicting the multitude of benefits that cannabis has to offer.
What is your opinion about this historic moment?
Do share your thoughts with us.