5 Must Visit Cities In California For Cannabis Lovers This New Year's Eve
- December 30, 2017
The year 2018 would prove to be a landmark year for California, the home of the American cannabis culture. The new year would see some major laws would come into effect and nothing will ever be the same again. In just 3 days, the golden state would make a transition to a sanctuary state waive the fee for first-time students in community colleges and witness an increase in minimum wages. Not to forget the historic step to legalize recreational cannabis for users who are 21 years and older. If you plan to ditch the 'Eat, Sleep, Smoke, Repeat' routine, we've compiled a list of marijuana destinations which are perfect for you & your loved ones. Before we start, keep in mind that even though recreational cannabis sales are planned to commence from January 1st next year, retail cannabis dispensaries will not be open in most California cities, as pointed out in our last blog post. But if you have a medical marijuana recommendation, you got nothing to worry about. Now that we have clarified the legal aspects, let's begin with the fun part.
1. San Francisco
Being the epicentre of Northern California certainly pays off, since San Fran is abuzz with music, art and culture. Remember this city is the birthplace of the Hippie Movement and L.S.D, so expect the unexpected once here. Rich in history and having an abundant number of high-class restaurants like The Mill  'Frisco can satisfy both your marijuana needs and the toughest of munchies.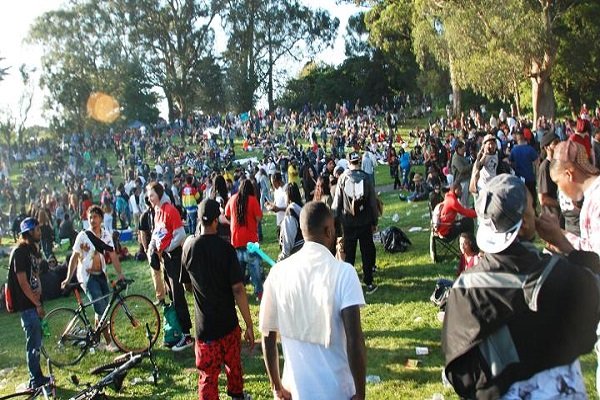 2. Los Angeles
Sunny beaches,  vibrant nightlife, celebrity culture and marijuana- what more can anyone ask for? The entertainment capital of the world has a multitude of options to offer the average marijuana enthusiast. The list of sights to visit in L.A. is as vast as the city itself. If you're high in town, make sure to visit other noteworthy places include the Broad Museum,  Grand Central Market and Venice Beach Boardwalk. As a side note, make sure to keep your MMJ card handy because as per recent reports, Los Angeles cannabis shops won't be able to immediately start selling marijuana for recreational use on New Year's Day.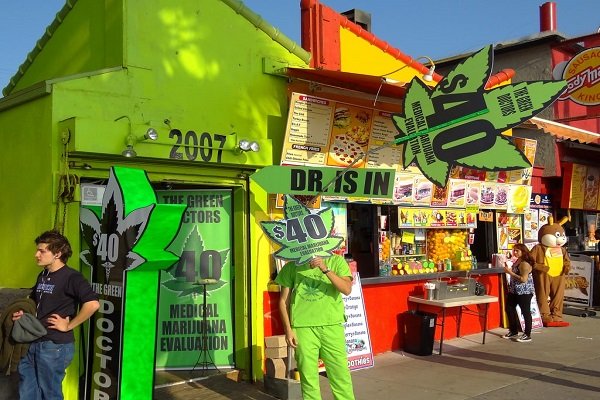 3. Oakland
Oakland may be notorious for a high crime rate but is incredibly cannabis friendly if you're willing to explore. Consider the Oaksterdam University for instance, which happens to be America's first cannabis college and is renowned for its cannabis cafes, countless dispensaries and a special school training students about marijuana.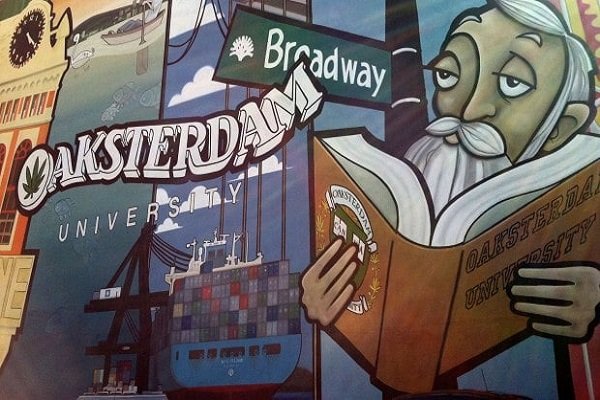 4. Humboldt County
Humboldt County and the rest of the Emerald Triangle region has maintained its position USA's top marijuana producer. The dense forests of Humboldt County have served as the cultivation grounds for the finest quality herb, ever since the Hippie movement emerged back in the 1960's. The remnants of the free-love era can be witnessed and explored by budding cannabis enthusiasts who would be delightfully surprised by the county's cannabis events too. You heard it right. When visiting Humboldt County, you get the once in a lifetime opportunity to partake in Cannifest, a type of Olympics for growers and the exciting  Humboldt Cannabis Tours.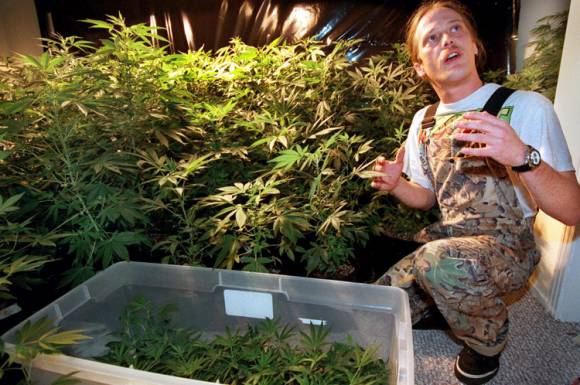 5. Sacramento
While in Sacramento, one thing is for certain. There are only a few places where smoking marijuana is as fun as in Sacramento.  Surrounded by vast ocean coasts & lush greenery, you won't have a problem finding a good spot for a smoke sesh either. If you are an avid skier, the Sacramento Mountains, you can look forward to 65 kilometres of slopes.

Whether you celebrate a low key New Year's Eve or party all night long, we at Online Medical Card wish you a happy New Year.  State laws are subject to change, so double check the most up-to-date ordinances before you hit the road.