SALINAS CITY- THE SALAD BOWL OF THE WORLD
Salinas is the county seat and the largest municipality of Monterey County, Ca with a population of
about 157,596 based on official 2017 estimates from the US Census Bureau.
Monterey Bay is present within proximity of Salinas thereby, influencing its weather. This town is known
for its vibrant, and large agriculture industry.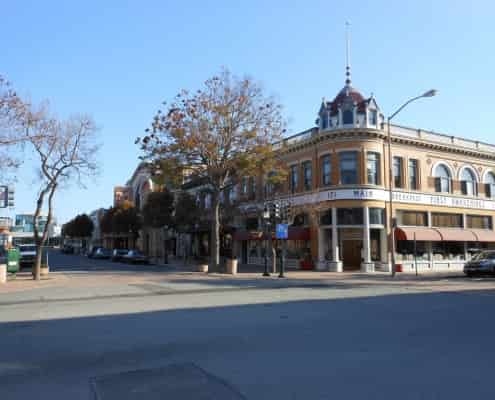 What does this city offer to tourists?
The City of Salinas is a perfect blend of yesterday's charm with today's modern amenities.
The California Welcome Center Salinas offers a detailed information about the variety of options available in Salinas. Some of the major attractions of this town are California Rodeo, California International Airshow, the world renowned Steinbeck Festival.
Other include:
The First Mayor House which helps to interpret Salinas history.
The Salinas Valley Model Railroad Museum
A site having a collection of Vintage Cars and railroad signal equipment which is open for public view on the first Friday of each month.
MEDICAL MARIJUANA REGULATIONS IN SALINAS
The City of Salinas has permitted all types of licenses. However, more than three establishments are not allowed in marijuana-related businesses, such as cultivation, manufacturing, delivery services, as well as dispensaries.
These regulations can be found in Chapter 16B of the Salinas Municipal Code.
Frequently Asked Questions
Who Has Access to Medical Marijuana in Salinas?
Any qualified patient can get medical marijuana in this city as it allows both medical marijuana dispensaries as well as delivery services. You can also consult various websites to look for licensed dispensaries near your place such as Online Medical Card.
How to get a medical marijuana card in Salinas Ca?
In order to get medical marijuana card in this city, you need to get evaluated by a licensed 420 doctors in Salinas. Although, you are not required to visit the clinic physically to get your 420 evaluations.
Why do you need a medical marijuana card?
By applying for a medical marijuana card, you can avoid any kind of harassment related to possession of medical marijuana. Also, this card will help you buy cannabis medicine from any dispensary not only in your city but, all over the state of California. Along with this, you are exempted from paying any Sales and Use Tax on medical marijuana products which ensures guaranteed savings.