The Oakland city is one of the largest cities in the East Bay and is the eighth most populated city in California with the population of 412,000.  The Oakland is one of the busiest in the San Francisco Bay.
Oakland is a city which is marijuana friendly. It passes both medical and recreational marijuana. This is one of a few cities which legalized the dispensaries, manufacturing, cultivation, and delivery of marijuana.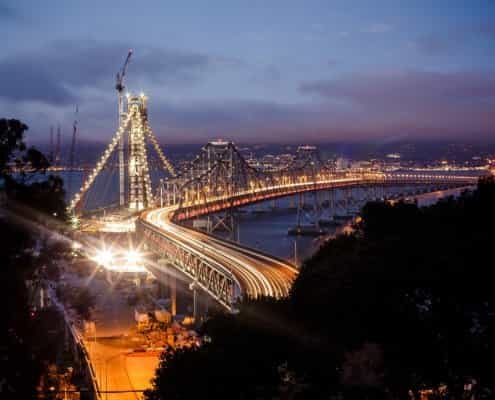 In this City guide, we will tell you about the marijuana laws of the city.  You will also know how to get 420 recommendations in the city and how to find dispensaries.
Here are four questions which everyone does have on the mind.
What are the marijuana laws of the city?
Why do you need to get 420 evaluations?
How to get 420 recommendations in Oakland?
How to find medical cannabis dispensaries in the city?
Things to do in the city
What are the marijuana laws of the city?
There are a few cities in California, which are known as pro-marijuana and Oakland is one of those cities. After Prop 215, the compassionate act, the medical marijuana was legalized in California state.  But, there were not enough cities to legalize it in every form. Most cities and counties banned dispensaries and deliveries.
It was 2004 when the city passed Measure Z, an innovative alternative to mainstream drug policy. It was in the same year that an ordinance was passed, which establishes the regulatory mechanism for MMJ dispensaries.
From 2009 to 2016, the city witnessed various crimes related to marijuana, including the infamous 1000 illegal cannabis plants inside an old fortune cookie factory.  In the year 2016, the city started a Program which MMJ permits to the Blacks and Latinos.
Currently, the city has approved all types of businesses including, cultivation, clinics, dispensaries, manufacturing, and processing with some strict regulations.
Why do you need to get 420 evaluations?
So when you can use recreational and medical marijuana both in the city, then what should be the purpose of the medical cannabis card. The medical marijuana card is legit and is the guarantee of your medical cannabis.  If you have a medical marijuana card, you can buy marijuana from any medical dispensary in the state of California.
So when you buy recreational marijuana, you are paying 15% state excise tax and state sales tax.  With the medical marijuana card, you are Saving 25% tax and sometimes may be more than that.
Not only with the tax, you can fly with marijuana within the state of California if you have an mmj card. There are other various benefits with the medical cannabis card like a higher amount of marijuana, more THC, more access to cannabis and you can grow more plants.
How to get 420 recommendations in Oakland?
You may be still looking for any clinic to visit and get your 420 recommendations. Gone are the days, when you physically needed to visit a clinic to get your health card.  We are totally online and have already served 250,000 California patients.
We have three easy steps to be followed to get your 420 evaluations done and receive your medical cannabis card just in your email. Apply online which will not take more than 30 seconds. Now you will have a video chat with California licensed marijuana doctor for evaluations. Be honest with the doctor and share your illness as this will be the eligibility for your 420 recommendations. Once evaluated by the doctor, you will receive your card in your email within 10 minutes.
You can use this card anywhere in the state of California. In case you do not get your card for any reason, we guarantee you a 100% fee back.
How to find dispensaries in Oakland?
Once you get your medical marijuana card from an Online medical card, you can visit any dispensary in the city or around. We will also guide you to the authentic websites where you can get information about the legit and best dispensaries in the city.
Though there are various other websites where you can check dispensaries near you. Online Medical Card also provides a long list of dispensaries which helps you to find the most authentic marijuana dispensaries within the city.
Though there are various websites, you should go to Yelp first to check the review of a dispensary. Here you will find about the dispensary and the behavior of the staff. The other website known as Google of the marijuana is Leafly. Here you will get a guide and map towards the dispensary. The other websites include Weedmaps, Wheresweed. There are some other websites which help in finding dispensaries and also may help you with some discounts these dispensaries do offer.
HOW TO GET YOUR CANNABIS CARD IN 10 MINUTES
Things to do in the city
Oakland is an amazing place where you can spend your morning with some amazing art in a museum and an afternoon at majestic redwoods and evening in a very good theater.
Chabot Space and Science Center
Anyone who likes new to know about the Earth and Universe must visit this place. This is one of America's best educational centers where people across the globe visit to learn about the Universe and the Earth.
Lake Merritt
This lake is the first official designated wildlife refuge in the states. This lagoon is surrounded by the lush green parkland and Urban city neighborhoods. You can visit this beautiful place along with their family.
Edible Excursions
If you are high on the medication and feel some starvation, then check food from edible excursions. Edible excursion tour educates people about the California food.
While you may in the town enjoying the marijuana and some beautiful places, please avoid driving at the same time. As driving with marijuana smoking is illegal and it can sometimes hurt you too while you are high. So stay safe, enjoy cannabis and do not forget to get your medical marijuana card.