Garden Grove
Since the passing of proposition 215 in 1996, Californians have been using medical marijuana to treat their medical problems. We provide fast, legit and secure MMJ recommendations to help you live life with full vigor and vitality.
Located in Orange County, California, Garden Grove was founded in 1874 by Alonzo Cook. Initially, a small rural crossroads, the area saw underwent massive development upon the arrival of railroad in 1905. The following years saw a surge in the region's prosperity with orange, walnuts, chilli peppers and strawberries emerging as popular harvesting options among locals.
This northern O.C. city has an estimated population of 170,883 as concluded from the 2010 United States Census.
Fun facts about Garden Grove:
The city was used as inspiration and reference by Sublime for their 1996 self titled album.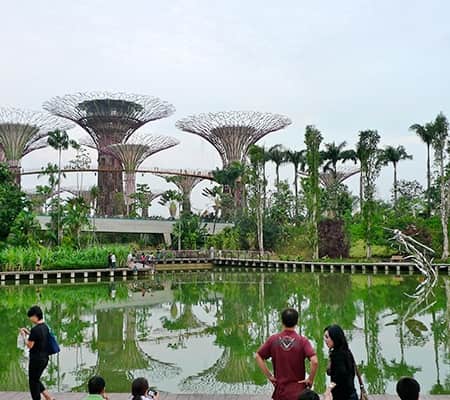 Of the 63,190 registered voters in Garden Grove; 35.1% are Republicans and 36.8% are Democrats Garden Grove has the second-largest Vietnamese American population.
Interestingly, the city is also known as Robert H. Schuller's Crystal Cathedral, from which religious broadcasts are made.
The city celebrates the Garden Grove Strawberry Festival which is one of the largest community festivals in the United States, attracts an estimated 250,000 visitors.
The city itself is home to several notable personalities, including actor and writer Steve Martin, Dave Mustaine, and Olympic swimmer silver medalist Gary Hall.
History buffs would be delighted to visit the Stanley Ranch Museum, storing several relics and historical artifacts for the public to see.
Garden Grove has three stage theatres, Garden Grove playhouse which is now almost constructed, the other two are the Gem Theatre and Festival Amphitheater.
Marijuana Laws in Garden Grove:
According to the Garden Grove law, there is a ban on medical marijuana dispensaries. Garden Grove officials have earlier tried to shut down pot shops by imposing heavy fines.
Even though the state has already legalized recreational consumption of marijuana from January next year, it is highly unlikely that Garden Grove will follow the state's regulations.
While there is a glimpse of hope that recreational cannabis stores will open up in the city soon, for MMJ users with a desperate need for medical marijuana, hope alone is not the answer.
The best option for marijuana users is to buy a medical card and enjoy uninterrupted use of medical marijuana on New Year's Eve and throughout the year.
How to get your MMJ card in the city?
Without even leaving your house,we can give you affordable, fast & legit medical marijuana recommendation in Garden Grove.
No appointment required, our medical cannabis doctors are standing by 7 days a week.
If you are experiencing chronic pain or glaucoma or other qualifying health conditions for medical marijuana in Garden Grove, we're here to help.
You can get your own medical marijuana card by paying as little as $59 in merely 10 minutes. Here's how:
Fill out your personal medical information and choose from our $59 and $79 medical marijuana evaluation options.
Get a video chat from our licensed MMJ physician.
Receive your MMJ recommendation in PDF format on your mail address the same day. The hardcopy of your cannabis recommendation is mailed to you in three business days.
Where can you get medical marijuana in the city?
Not only are our services par excellence, but we also give out the best deals and discounts on 420 evaluations for medical marijuana users. Embrace the historic revolution in medication industry, wherein a growing majority of patients are already reaping the medical benefits of medical marijuana.  There are various medical marijuana dispensaries located around the city. You can decide to ask your friends or look online for one. In case, you choose the latter option, we got your back. Just scroll our list of MMJ dispensaries around the city and choose the one that you find to be most accommodating to your needs and budget.
https://weedmaps.com/dispensaries/in/united-states/california/garden-grove
https://www.thecrazytourist.com/10-best-things-garden-grove-ca/
https://www.thecrazytourist.com/10-best-things-garden-grove-ca/
HOW TO GET YOUR CANNABIS CARD IN 10 MINUTES
Things to do in Garden Grove:
1. Garden Grove Boulevard & Acacia Parkway
Known for it quaint charm and a high concentration of antique shops, dispersed around the city, the Garden Grove Boulevard and Acacia Parkway is a must visit for those who love exploring historical sights and are looking for some memorabilia to take home.
2.Strawberry Festival (held annually)
Started in the year 1958, this one of its kind festival pays tribute to the area's predominantly agricultural past. Another interesting fact about this festival is the large amount of visitors it attracts year after year, with an average of about 200,000 annual visitors.
3.Village Green and Atlantis parks
Soak in some history by paying a visit to Village green and Atlantis parks. In addition to them, the Garden Grove Boulevard and Acacia Parkway are famous for their assorted antique shops, selling exclusive vintage clothing to its visitors.
4.Main Street
Since inception, the main street has seemed to attract thousands of tourists from around the world. This includes the historical Crystal Cathedral and the Southern California Indian Center.